Launching a Tech Startup during Bear markets & Recessions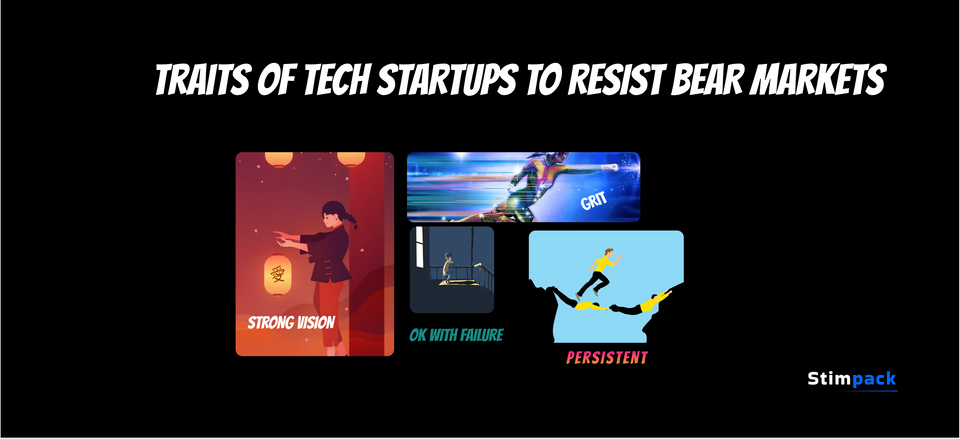 In today's fast-paced digital world, launching a Tech Startup successfully requires solid planning and effective execution. A couple of downturns contributed to making startup funding even harder in 2023. Our mondialized economy is overall experiencing a decline.
As a founder, you're in charge of the vision and funding of your venture. Better anticipate bearish conditions to make the most out of them. After all, navigating the uncertain terrain is the essence of entrepreneurship.
In this article, we will outline a comprehensive analysis of our challenging times. Opportunities for tech startups still exist:  let's decode them.
Understanding the current Bear Market
Before all, let's first take a moment to analyze the current startup market conditions in 2023.
In the context of startups, the current decline of investments in the overall economy is what we refer to as the bear market: consumer spending typically decreases, investor confidence diminishes, and funding becomes scarcer and more difficult to obtain. As a result, startups often experience a slowdown in revenue growth, difficulty in raising capital, and increased competition at first.
As you may have noticed, we have recently entered a bear market in terms of VC investment in startups. Despite the appearances, it's actually an interesting opportunity for entrepreneurs to focus on healthy growth and profit generation. Moreover, it's the best moment to gain visibility within VCs.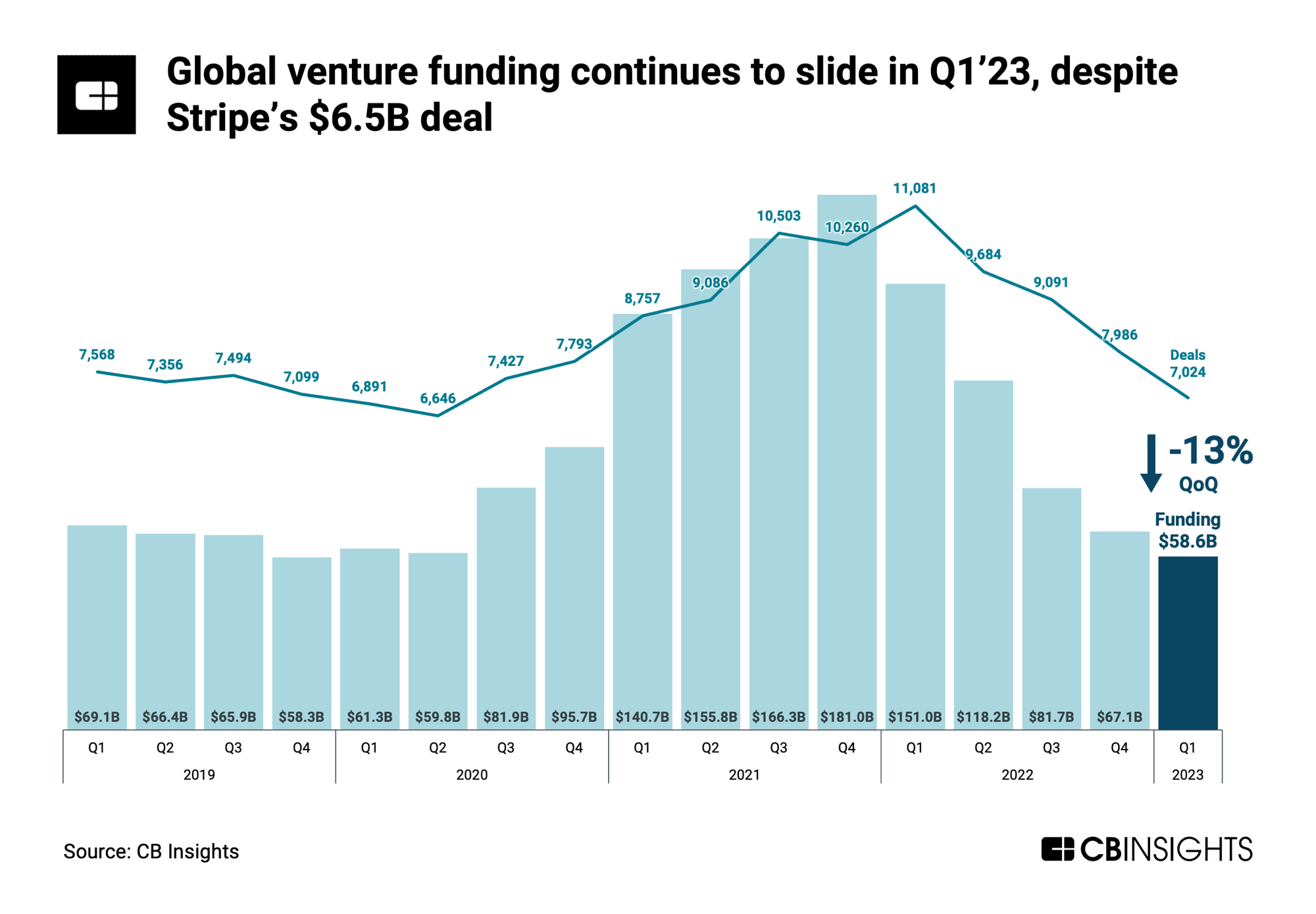 During the post-pandemic period until today, we've observed massive layoffs striking the tech industry. They highly correlate with the economic bear market.
Amongst the challenges a startup has to face in such difficult times:
Moreover, shipping and launching digital products such as a Saas platforms has long been known as a daunting task. Getting backed by solid funders is proven to be an invaluable asset in these conditions.
Let's now focus on more positive signals.
More and more Startups created despite the slowdown
Despite facing a bear market, more and more Startups (tech and non-tech) are launched every day. Despite a decline in confidence, VCs still invest in them: that's encouraging.
Indeed, the economic bearish decline effect may actually be sustained by the rise of cutting-edge technologies such as AI and micro-saas apps. This really makes sense since these trending technologies tend to take over from web3/crypto's latest 2020-2022 investments.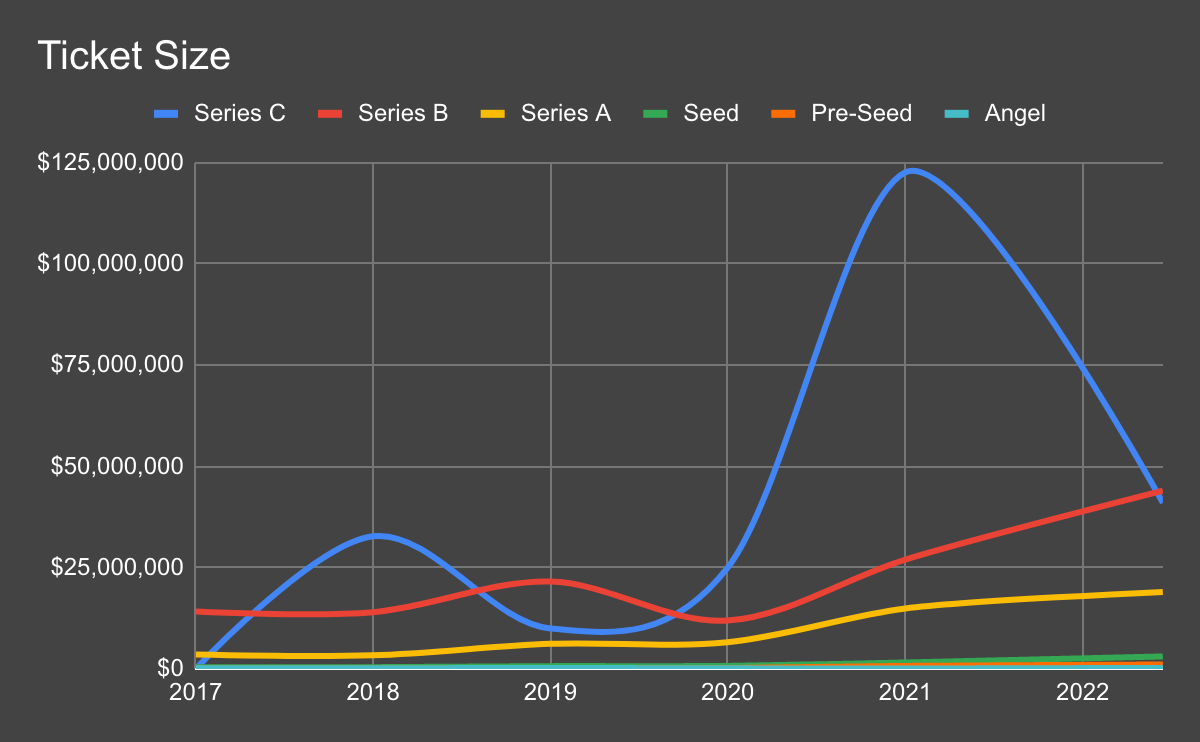 The post-pandemic 2022 year has actually seen a surge in the number of newly created businesses in the US. It's pretty unexpected, but still highlights the change of order in the modern economy: many startups are created, and entrepreneurship is democratized.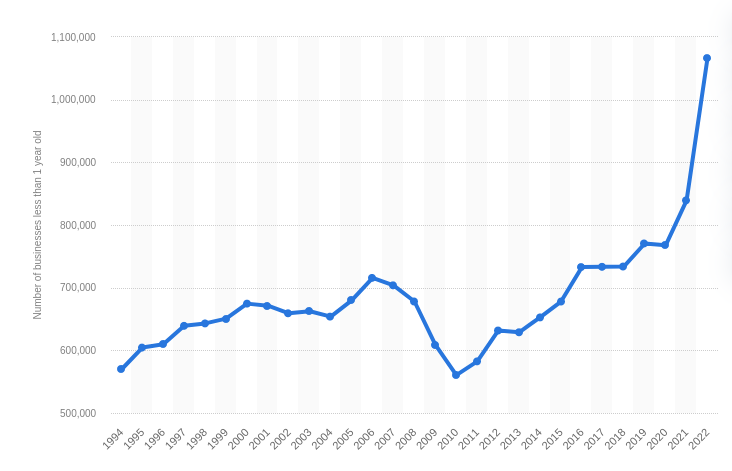 Additionally to this observable business trend, we are noticing the emergence of a new phenomenon: solopreneurs are on the rise. You can think of them as 1-person Startups managing to generate strong revenue with low costs, thus impressive ROI.
Startups navigating uncertain market conditions
As a newly created Startup during the post-pandemic era, you might want to make sure you can:
If you feel concerned by those goals, we recommend you invest time and effort into:
When trying to fund your startup, you may look into VC funding. Not the easiest of paths to raise money, but a clear promise of growth. VC has recently declined, almost halved.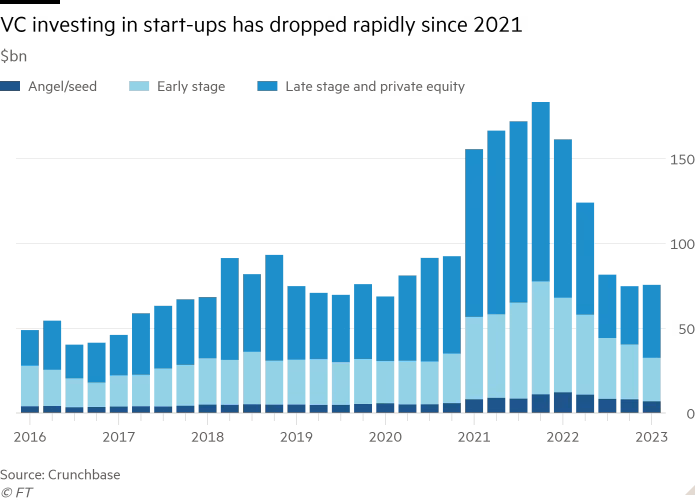 Since the collapse of the Silicon Valley Bank (which specialized in tech lending) due to a lack of diversification and classic bank runs (simultaneous withdrawals), the funding ecosystem suffered.
Tech Startup founders are now facing a new challenge: How to fund their current ventures with non-VC money or even debt?
Many signs tend to prove VC investment's still very alive, but slightly shifting markets: from Silicon Valley to Asia, from Crypto/Web3 to AI.
Unique traits and strengths of Tech Startups
The unique nature of tech startups is largely defined by their potential for rapid growth, innovation, and disruption.
While traditional industries may grapple with economic contractions, tech startups often view these periods as opportunities to provide novel solutions that address emerging problems.
Amongst their unique traits: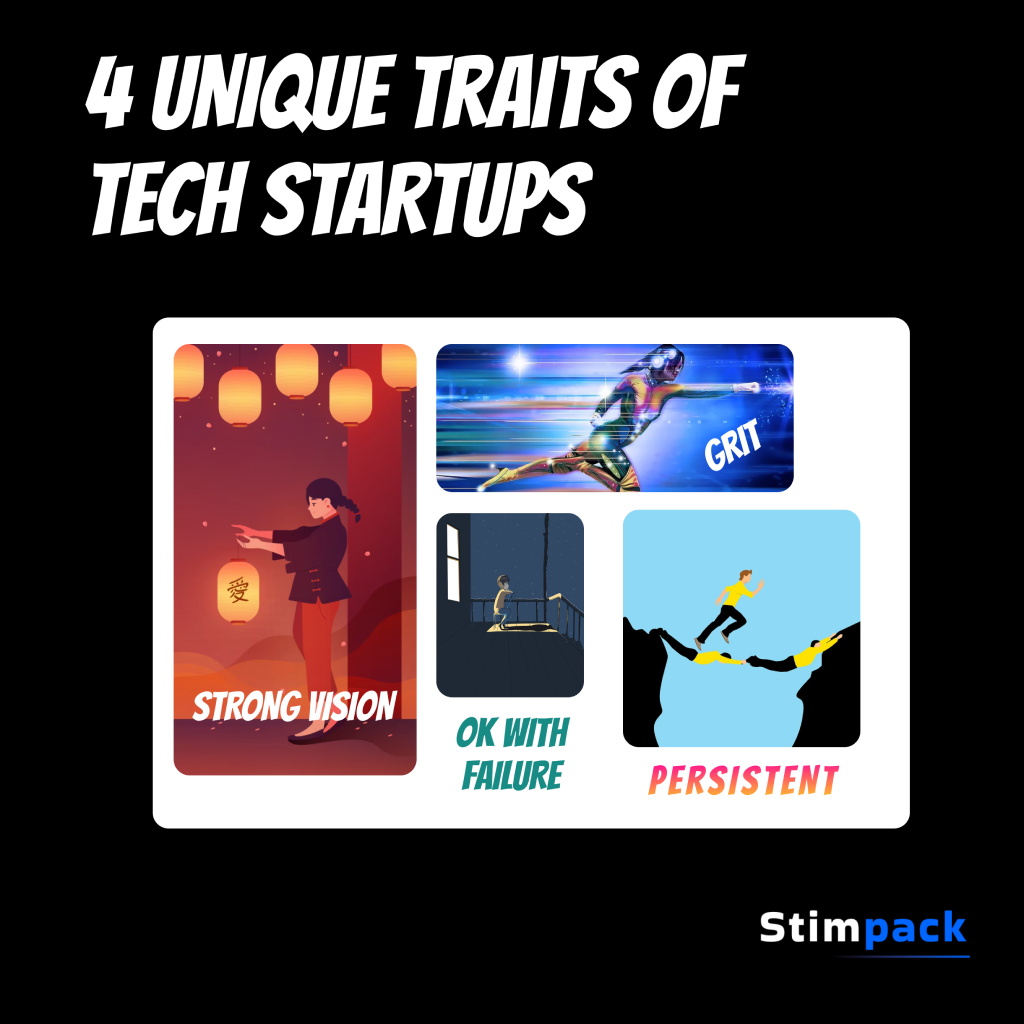 Given their lean structure, tech startups can avoid common pitfalls, and pivot effortlessly, tailoring their offerings to the shifting demands of a pressured market.
Investing strategically in a tech startup during an economic downturn may thus provide both a buffer against the current volatility and a springboard for future post-crisis growth.
The answer to our question is then: YES! Tech Startups still have the potential to thrive in difficult times.
Is launching a tech startup during bear markets a good idea?
Of course, it might seem counterintuitive to launch a Tech Startup during bear markets and recession times.
Firstly, competition lessens, as many shy away from business creation during these times. This has to be contextualized by the rise of tech startups we're currently observing due to AI.
Secondly, factors like lower overhead costs due to overall market contraction (recession) can reduce initial setup costs significantly: markets are over-saturated and prices stagnate.
Moreover, startups are designed to operate leanly and can adapt better to market changes than established companies. This inherent flexibility allows them to pivot and innovate according to changing consumer behavior during a recession.
Finally, bear markets and recessions often expose gaps/opportunities in the market that startups can seize: they can prove to be profitable when the economy recovers.
Bear in mind that strong fundamentals, financial resilience, and a product or service that meets pressing needs will strongly determine your ability to thrive in such unfavorable conditions.
Create your first Startup using Stimpack
Challenging times can present unique opportunities for growth. By adopting a well-structured and flexible approach, you can navigate uncertainties.
In order to make sure you create your next startup while keeping it lean, be amongst the first to gain a competitive edge by using Stimpack. Our all-in-one pre-launch & GTM platform is conceived for Startups & entrepreneurs.
Leverage Stimpack now: gain early traction & launch your products, the fast and easy way!

We would love to have you with us! Always looking forward to hearing from our fellow Stimpackers.
Learn more from our Knowledge base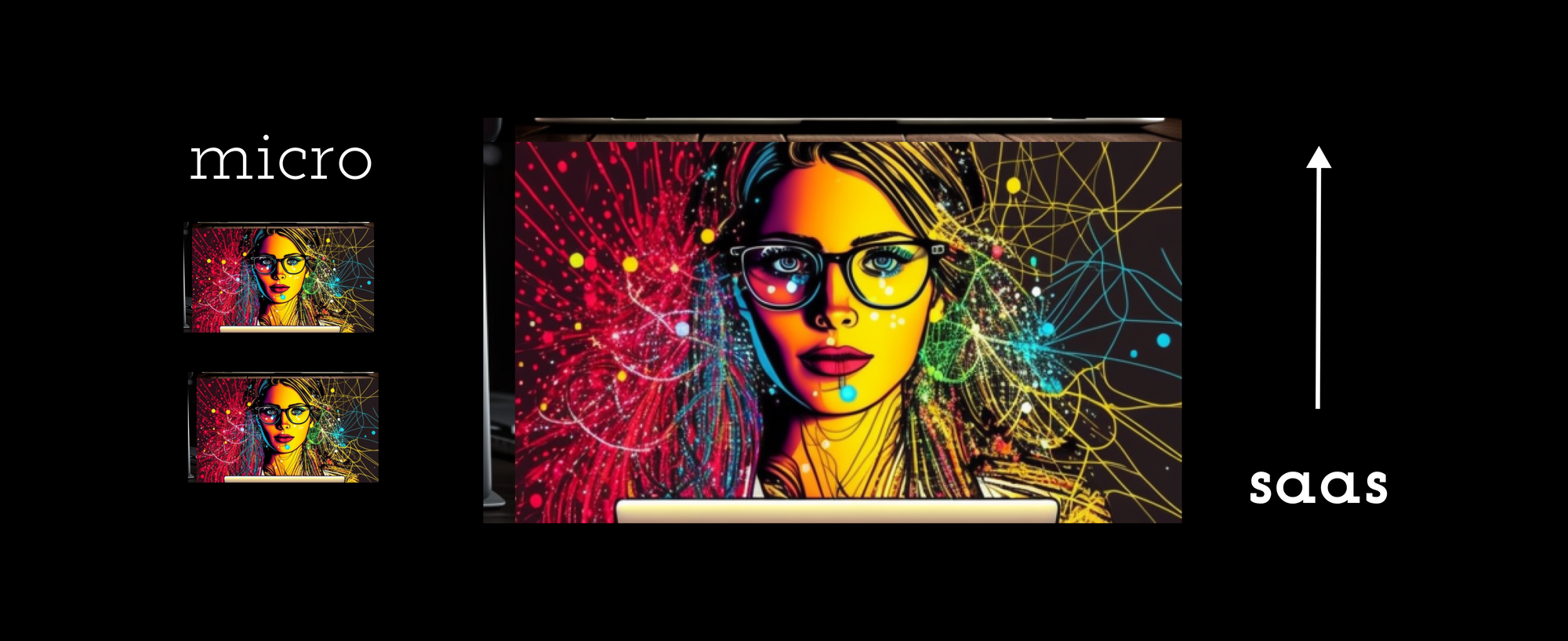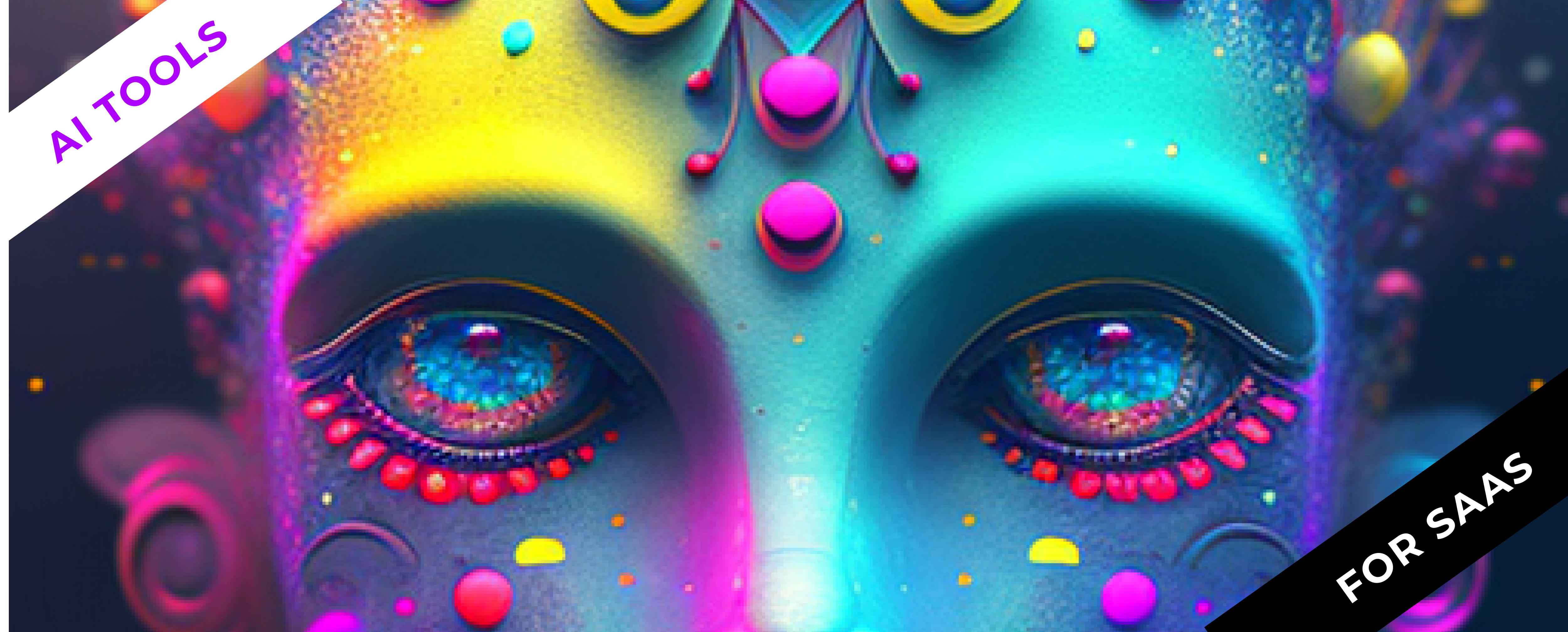 We are on social media,
Twitter: @StimpackHQ
Twitter: @SaidAitmbarek
Linkedin: linkedin.com/company/stimpack
Blog: blog.stimpack.io/
Saïd – Founder @Stimpack