15+ reasons why Saas launches fail

Nowadays, Saas products are amongst the most famous types of software products. Indie hackers and startups fight their way through the promised land of Saas products.
Crowded you may say? You may find a Saas for almost everything today.
Building one on your own is not an easy task. We are diving deep into analyzing the reasons behind some Saas launch failures.
Our goal is to give you to keys to successfully launch your next product. That's also the mission we're deeply concerned with at Stimpack.
TLDR
- What are the main components of Saas products?
- Product Shipping vs. Product Launch
- Pre-launch, launch, and post-launch
- Where are some good places for Launching a Saas Product?
- Main reasons why Saas (pre/post) Launches Fail!
- How Stimpack can help you save considerable time and reduce launch risks
What are the main components of Saas products?
Hubspot, the famous CRM company, defines Saas products as:
... software hosted by a central provider and offered to customers through the internet. Rather than installing or downloading a copy of the application, users can access the product from a web or mobile browser. The SaaS company then manages and updates the software based on user needs.
Any piece of software hosted and distributed via the internet is then eligible for Saas appellation. In practice, most Saas applications include common modules, enabling users to cooperate through them. They usually at least include authentication modules, execution layers calling APIs transforming data, and preference modules.

Product Shipping vs. Product Launch
Once you have an idea, you may decide to create an initial prototype demonstrating it.
Your process can somehow look like this:
- preparing a backlog of all features required
- start implementing the features one after one
- fix any bugs you or your users spot along the way
- finalize a prototype to share with your end users via a demonstration or early bird access to your product.
While you constantly ship new features, you may decide to launch only once the product's MVP is complete. It goes without saying that you can launch as often as you will depending on the complexity of your product's implementation. Still, you have to bundle a significant amount of features between two consecutive launches.
Pre-launch, launch and post-launch
The SaaS Product Launch stage is divided into three stages-
The Pre-launch
The Launch
The Post-launch
Each step is a really complex task and is subject to a high failure rate. Inturact, a Saas marketing agency explains in detail each of these steps.

A typical product launch roadmap example: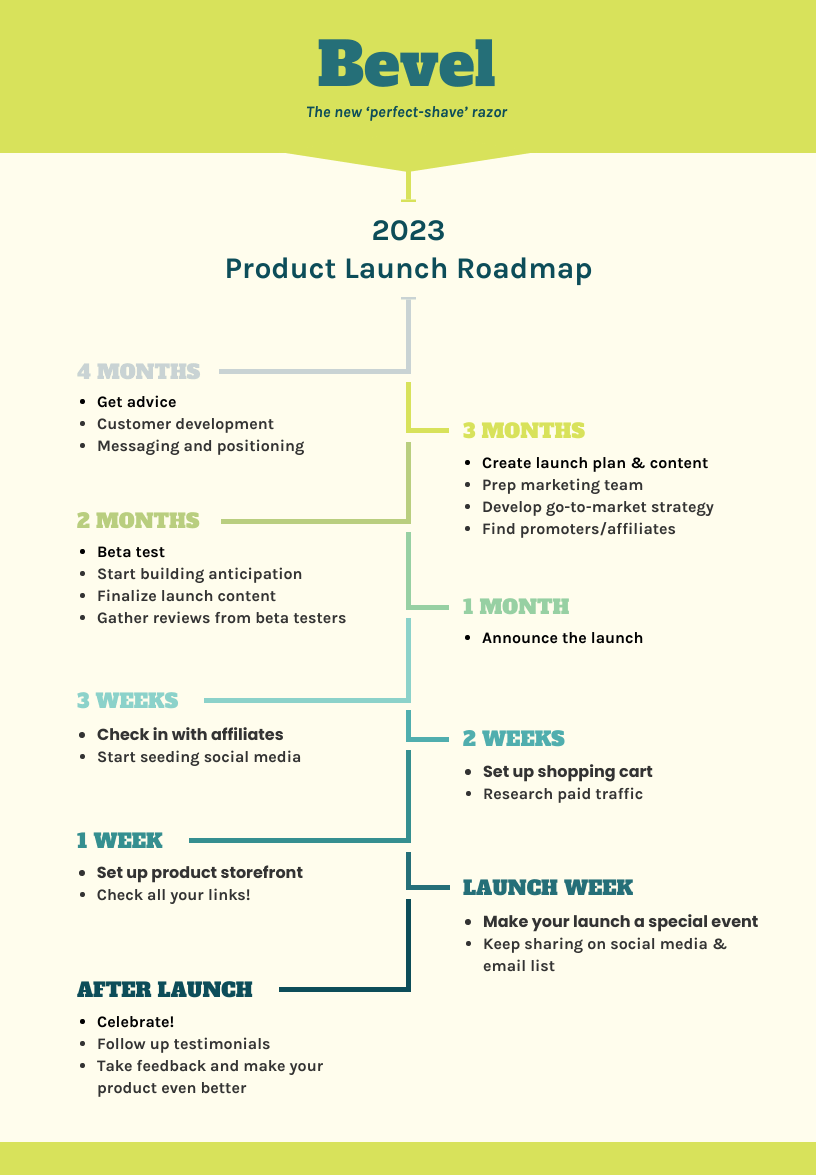 Where are some good places for launching a Saas product?
Launching a Saas is regarded by many folks as a true dream to accomplish!
Indeed, transforming your initial idea into a baby product and building a real initial audience is quite difficult.
In order to launch, there are of course mainstream launch places such as:
You might however be well prepared before launching on a platform such as ProductHunt. In fact, you may not be able to launch your product a second time without waiting a minimum period of 6 months. That's unless you can prove that the new version comes with really major changes.
Since 2013, ProductHunt has become a major place to launch innovative products: Saas, web apps, mobile apps, newsletters, anything really.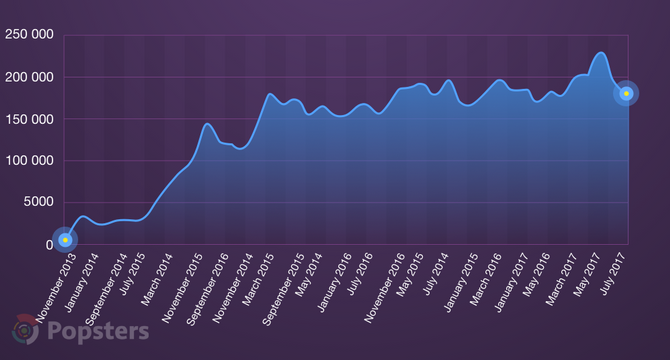 https://popsters.com/blog/post/statistics-of-projects-at-product-hunt
15 reasons why Saas launches fail
Saas products are complex, and require a large spectrum of skills, from their conception to the GTM phase -go to market-. According to the Marketing Research Association, only 40% of developed products make it to market and only 60% will generate any revenue at all. According to UserPilot:
Over 90% of SaaS startups fail, only 35% get past the 10-year mark, and only 40% of these ever become profitable.
And according to Gartner, in 2019, 45% of Product Launches Are Delayed by at Least One Month.
The complexity of all involved strategies, systems, and required skills may explain part of the failure. According to Harvard Business School Pr. Clayton Christensen, each year more than 30k+ new products are launched yearly with a failure rate of 95%.
A myriad of reasons (15+) might cause product launch failure:
Bad market validation is also known to be one of the most prominent causes of Saas Launch Failure.
Pre-launch validation issue.
The idea doesn't solve any real problem.
The problem is already solved by other better solutions.
No real USP (unique selling proposition).
No real plan to go to market.
No partnerships or collaborations with influencers or PR.
The launch campaign issues: lack of communication, bad leverage.
Bad launch timing, product launches being delayed.
The product's inherent technical failures: avoid under-delivering at all costs.
No real post-launch strategy.
No real conversion and user activation sales funnel.
The launch momentum not sustained by regular efforts.
Not enough traffic to your brand sites and apps.
The audience is not involved in the product, inducing a customer retention problem. According to Catalina, only 11% of new product consumers remain engaged after 52 weeks.
How Stimpack can help you save considerable time and reduce launch risks
Being really aware of all the risks involved when launching an innovative product to a market, our goal is to provide builders with the best possible tools and methods to successfully achieve their goals.
We have created Stimpack GTM, the 1st all-in-one Saas platform conceived for product builders enabling you guys to launch your products, the fast and easy way!

We aim to help you:
validate your ideas across social channels before building
maximize your audience potential
easily setup your product's boilerplate
ship, ship, ship faster
launch with minimized risk
go to market with an efficient pre-launch, launch, and post-launch strategies
finally, reduce the time and effort to launch your ideas!
Hope to bring you maximum value with anything related to efficient Launches!
Learn more from our Knowledge base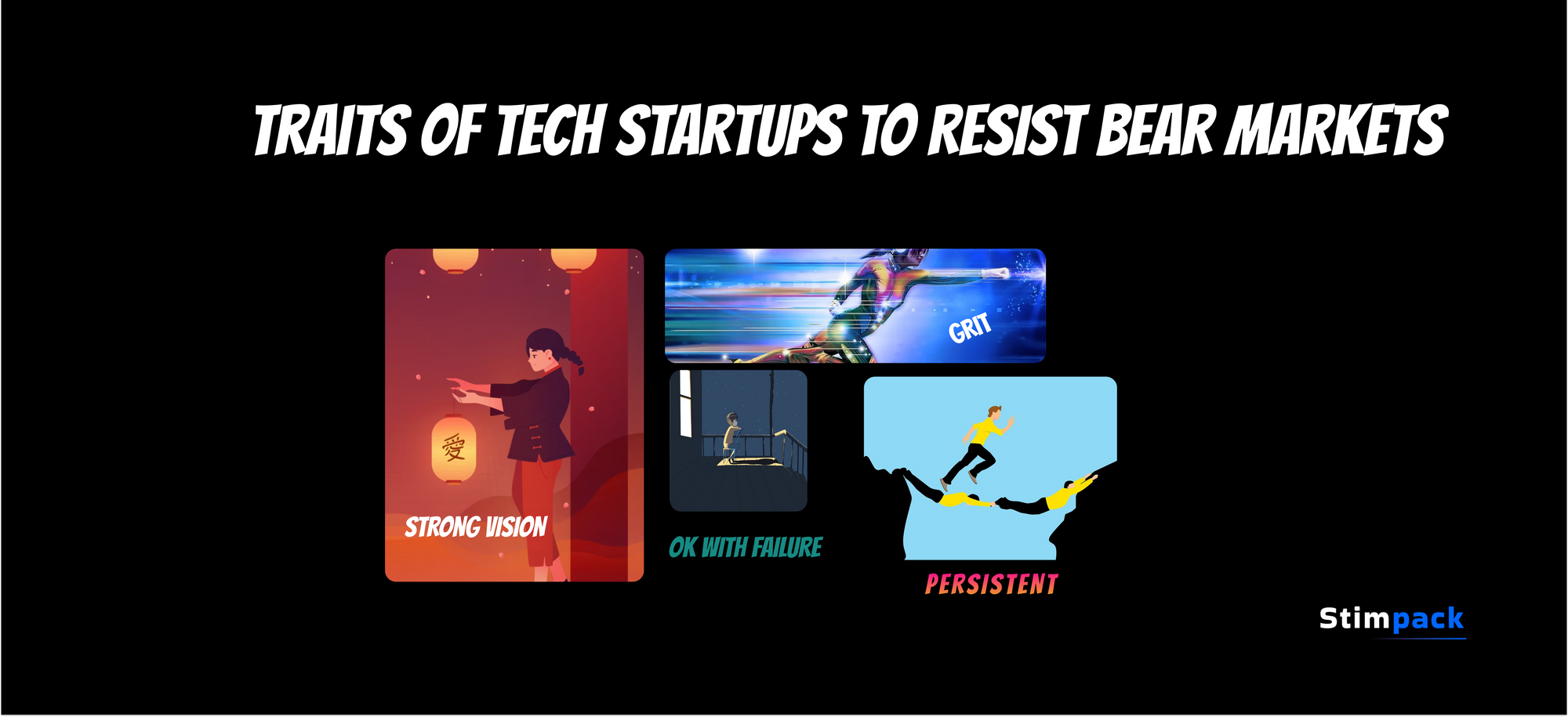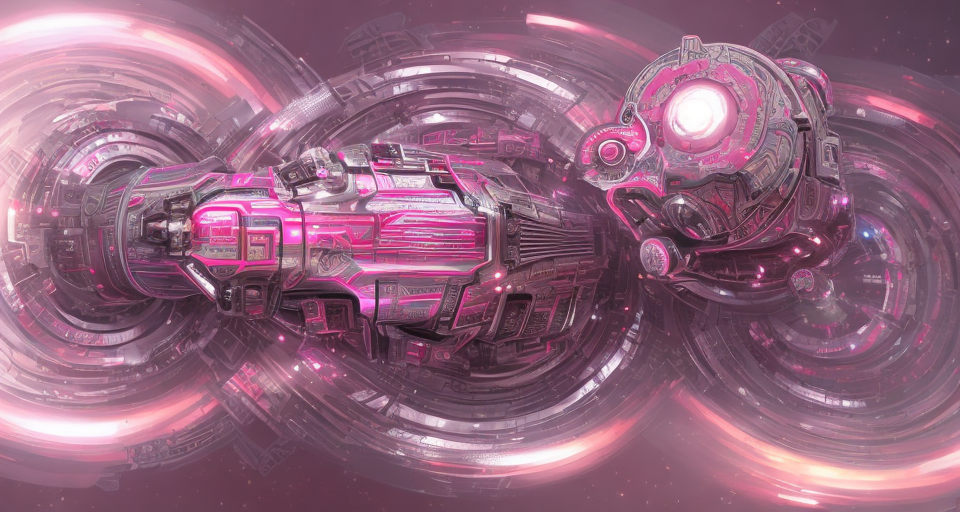 Always looking forward to hearing from our fellow Stimpackers.
We are on social media,
Twitter: @StimpackHQ
Twitter: @SaidAitmbarek
Linkedin: linkedin.com/company/stimpack
Saïd – Founder @Stimpack