Powerful Solo Entrepreneur Ideas - Ultimate list
Solopreneurship is an excellent way to convert your unique ideas into viable businesses with low external interference. This new discipline aims to provide you a framework so you can work for your own dreams, and realize your own vision on your own terms.
The practical aspect of it is that it gives entrepreneurs the freedom to experiment, take risks, and make decisions that align with their personal motivations.
By sharing our solopreneur ideas, we hope to give you the inspiration and will to consider an entrepreneurial journey. One-person business ideas are no different from traditional startups: they are just tailored for the workload solopreneurs can handle.
Our ultimate list of solopreneur business ideas is designed for every business looking to explore or polish their solo entrepreneurship skills. Use it as a source of inspiration to kickstart your entrepreneurial journey: it's your first step to success.
We offer here a wide array of viable and profitable one-person business opportunities. Get ready to delve into creative and ambitious concepts that'll help turn your passion into your paycheck.🤩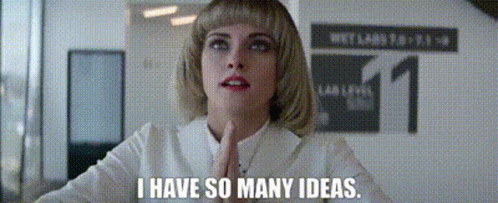 10 great ideas to start with as a Solopreneur
We've decided to share our 10 profitable business ideas any solopreneur can start experimenting with. We voluntarily selected a wide range of opportunities in diversified growing industries. The solopreneur business model usually consists of providing services or products to final clients and companies. We carefully analyze each business idea in the next sections.
| Category | Idea |
| --- | --- |
| Environment | Provide environment-focused consultancy |
| AR/VR | Offer AR/VR experiences and immersive art |
| Edtech | Craft Personalized Learning Solutions |
| Lifestyle | Sell Wellness Goods |
| E-sports | Become an E-Sports coach or agency |
| Health | Provide Personalized Nutrition Planning Services |
| Event Management | Specialize in Virtual Events Planning |
| DIY | Provide Guidance for Home Improvement - DIY |
| Creator Economy | Become a Marketing Influencer |
| Marketing Services | Optimize brands |
1. Start an AI Environment-focused technological agency
Raising awareness around environmental issues is crucial nowadays. By offering consultation services to clients, or communities focusing on eco-friendly practices, you'll be doing something meaningful and rewarding.
As a business owner, make sure your business leverages the best of what AI technologies can offer: spot gaps in the green tech market, detect failures, and alert your customers about environmental issues and violations.
Your services could handle a wide range of tasks: from implementing recycling programs to helping adopt renewable energy and achieving sustainability goals. You could also help companies in this field with their eco-friendly business model and profitable business ideas in the field of green tech or climate tech.
The current investments in climate tech have never been higher. And we are only talking about a small fraction of a bigger green tech market. As a reminder, climate tech focuses on reducing CO2 emissions while green tech is a larger industry. Go for it!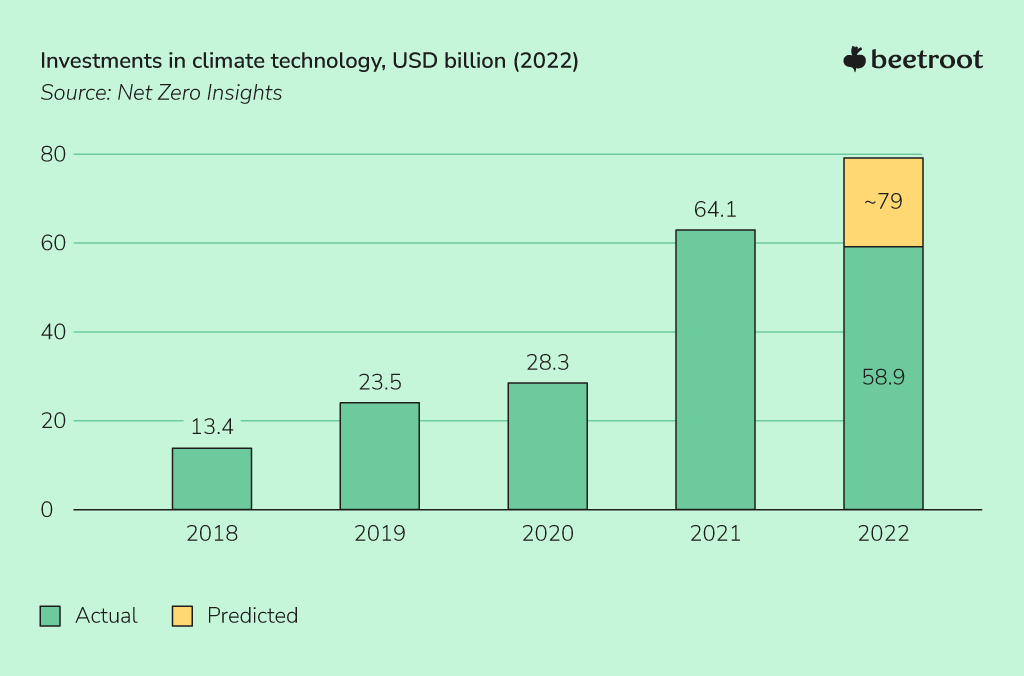 Market: $553 billion in 2021.
Trend: 4.40% (~5y).
Business ideas: Consultancy packages for customers, Coaching sessions, Info products (courses, books).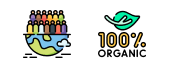 2. Offer AR/VR experiences and immersive art
Create augmented or customized virtual reality (AR/VR) experiences for businesses or individual clients. Examples might include VR historical tours, VR training courses, or VR therapeutic relaxation experiences.
AR applications might also involve interior design, augmented glasses, and autonomous vehicles such as the Tesla cars with their "Enhanced Autopilot" feature.
The important point is to focus on AR/VR as a technological means to an end (the experience's value), which is to provide your user with an amazing experience.
The important here is to focus on AR/VR as a technological mean to an end, which is to provide your user with an amazing experience.
A business idea in this field has to be creative and exploit gaps in the market. As a solopreneur, come up with adequate solutions for them. This graph by Statista shows the number of AR/VR devices used worldwide. We are confident this industry will be booming soon enough.
Moreover, why not add a personal artistic touch to this field? Come up with personalized artwork, story writing, music composition, or performing arts.
Market: $23.92 billion in 2022.
Trend: 27.5% (~5y).
Business ideas: Freelancing, VR Saas and tools tailored to your clients, AR/VR influencing, and E-commerce shops.

3. Solopreneurship for personalized learning solutions companies
Offer solutions to help individuals with personal growth plans tailored to their unique learning styles and objectives. Examples could include learning life management skills, creativity boosting, or conversational skills in a new language.
Edtech could greatly benefit from your contribution:
Provide courses and share actionable and practical insights about your expertise.
Develop LMS systems (learning management systems).
Imagine and offer new ways to learn, brainstorm, or collaborate in academic environments.
Target a company, make use of virtual assistant technologies, and tailor assistants to fulfill their specifications.
Help people improve their conversational and copywriting skills.
Additionally, focus on your professional expertise and package it into one or more solo businesses you can sell through "info products" (courses). Personalized learning solutions are democratized in the era of Coursera and other learning platforms.
Delivering certificates can also help install your notoriety in the field: collaborate with established academic actors and make sure you strongly focus on quality. As a business partner, you'll be expected to deliver top-notch services.
Market: $214.26 billion in 2021.
Trend: 27.5% (~5y).
Business ideas: Info products (courses, books), Subscription services, Saas.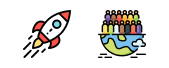 4. Sell B2C wellness goods
Offer a monthly subscription box featuring a bespoke selection of wellness and self-care products to support physical and mental well-being. This could include stress management resources, meditation guides, organic food, or natural beauty products.
Such wellness businesses can also take advantage of AI to customize their user's experiences and journeys toward the acquisition funnel or onboarding process. AI can also help make personalized product suggestions and recommend items similar to users added to their baskets.
You'll probably need a digital marketplace: get started quickly with a Shopify e-commerce store and start selling your products. Collect your user's emails and craft weekly newsletters to let them know about your latest product releases and promotional offers.
Beware that a strong marketing and brand identity is key to succeeding in this field. A great report from McKinsey dives deep into this whole industry.
Market: $3,481.8 billion in 2022.
Trend: +5.3% (~5y).
Business ideas: Physical goods (boxes), Subscription, Info products (courses, books), E-commerce shops, Affiliates.

5. Become an E-Sports coach or agency
Solopreneurs with an affinity for e-sports can offer training and coaching services to aspiring or established video game players or businesses willing to improve their skills in specific games or general gaming strategies.
One of our preferred infographics breaks down the e-sports field . Focusing on younger audiences, specific games, and live-streaming products or services is key to providing value in the field.
Launching an e-sports agency can be a great way to apply your branding, marketing, design, or development skills to the massively growing industry of e-sports. The field is quite new and massively evolving: many opportunities exist for small business players willing to lay a marker down.
Market: $436.7 billion in 2022
Trend: 14.2% (~5y)
Business ideas: Online Coaching services, Agency services (marketing, PR), Saas, Freelance services for final clients.

6. Provide Personalized Nutrition Planning Services
Start providing personalized meal planning services based on the client's dietary needs, fitness goals, allergies, or tastes. This could include recipe creation, grocery shopping assistance, or even teaching cooking techniques. Target B2C individuals or small and medium businesses (SMBs).
Some small business ideas include creating meal-specific mobile applications, or nutrition products barcode scanner applications; and even a Saas platform that helps you track your habits and optimize your nutrition routines.
As a solopreneur, apply your content creator skills and creativity to providing dietary plans and recipe suggestions.
Market: $11.8 billion in 2022
Trend: 15.30% (~5y)
Business ideas: Online services, Info products (courses, books), Physical goods, Coaching sessions, E-commerce shops, or other businesses.

7. Specialize in Virtual Events Planning
As a virtual event planner, organize and host enjoyable, innovative virtual events for corporates or individuals. Be it trivia nights, cooking classes, virtual team-building sessions, online challenges (or hackathons), or remote birthday parties; provide a solution that adds a fun element to online gatherings.
Remote work generalization is a factor in favor of such virtual events and related software.
Founders usually make intensive use of such remote technologies, especially for meetings and remote collaboration. Other customers may include big corporations where hybrid work is lately the norm.
Many solo business ideas have applications in this field: from organizing virtual events to providing semi-assisted online eventing platforms.
Market: $65.3 billion in 2022
Trend: 18.8% (~5y)
Business ideas: Online Coaching services, Agency services (marketing, PR), Freelance, Saas.

8. Provide Guidance for Home Improvement - DIY
Offer virtual consultations or training sessions to customers or small businesses willing to undertake DIY home improvement projects. This could involve providing step-by-step guides, tools needed, safety advice, and potential pitfalls to avoid. Showcase your DIY creations on your own website.
Strong personal branding is key to installing your authority in the DIY field. Create an Instagram account, share your creations, and partner with brands via co-influencing campaigns.
One-person businesses can strongly benefit from acquiring notoriety and reputation in the DIY field: our advice would be not to underestimate the power of social media (Instagram, Pinterest) and niche blogging.
Market: $848 billion in 2021
Trend: 4.37% (~5y)
Business ideas: Online Coaching services, Freelance, E-commerce shops, Physical products.

9. Specialize in influencer and affiliate marketing
Collaborate with brands to promote their products on your social media platforms. This could include unboxing videos, tutorials, or product reviews. Influencers being content creators, help companies conquer new distribution channels and monetize this contribution via affiliates. Consider making deals with other companies and nurture collaborations with these business partners.
If necessary, provide content creation and freelance writing skills to other founders. We believe this is probably one of the top solopreneur ideas since the creator economy is definitely booming lately: it has become complimentary to advertising for companies, allowing them to reach other distribution channels, and more customers, thus generating more income.
Moreover, as a solopreneur and influencer, you can also negotiate specific deals with brands or earn money through their affiliate programs. Most brands tend to enjoy collaborating with influencers as shown by this in-depth study.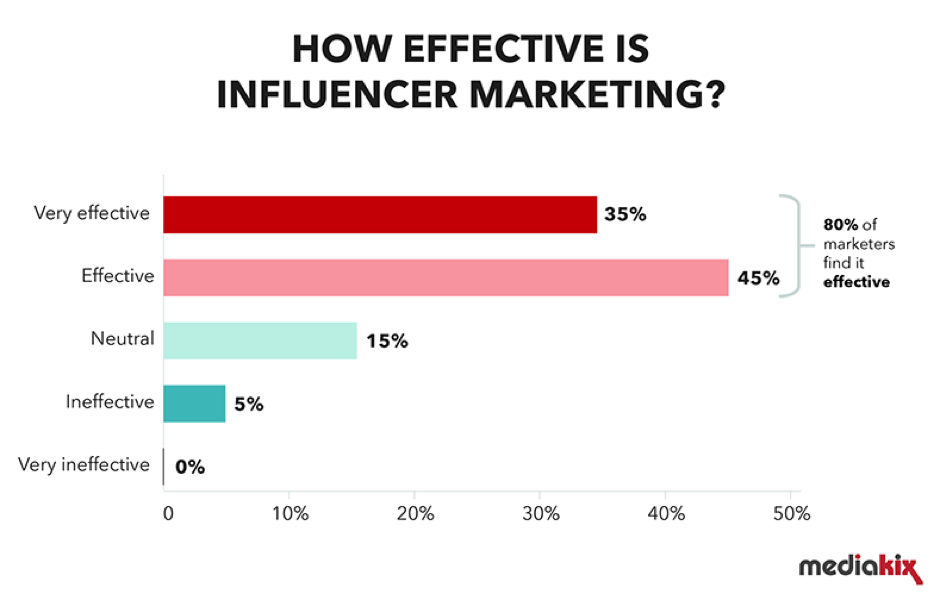 Affiliate marketers are among the most sought-after professionals. They partner with brands and offer their services through agencies or business entities. Every company is in search of impactful and effective marketing techniques and campaigns to make a strong statement.
Market: $16.4 billion in 2021
Trend: 31.6% (~5y)
Business ideas: Online Coaching services, Freelance, Info products (courses, books), Affiliates.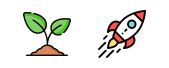 10. Optimize small business branding on social media
Offer flexible digital marketing services to potential clients. This could encompass anything from SEO to content marketing, PPC campaigns, email marketing, or social media management.
We advise you to focus on:
Crafting Business visual identities with strong brand signatures.
Setting up consistent cross-channel branding to improve brand visibility and conversions.
Boosting sales and income optimization by implementing user acquisition and sales funnels.
Creating small business creative ideas and helping them consolidate their online brand and social visibility.
Optimizing SEO strategies and content through niche keyword research blog content and link optimization.
Market: $60.3 billion in 2022 (digital marketing software)
Trend: 15.5% (~5y)
Business ideas: Online Coaching services, Freelance, Info products (courses, books), Affiliates, Saas.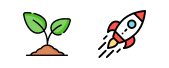 ---
We hope we provided you with an array of innovative solopreneur business ideas you can confidently start with. Explore them, take the necessary first steps, and eventually use Stimpack to experiment and validate them. We hope it'll be the first step towards reaching financial freedom and bootstrapping your own business.
Remember that the ability to adapt and your willingness to learn will be your greatest allies in your journey as a solo entrepreneur or small business.
That's all for today folks, stay tuned with Stimpack, your early-stage product growth platform 🤗
Curious about Stimpack for early-stage startups and solopreneurs?

Stimpack is your next-generation early-stage product growth platform.
Our all-in-one product will help you create digital products, gain early traction, find your first early adopters and future customers; and launch products faster than ever.
Grow icons created by Freepik - Flaticon