Startup-grade Micro Saas Ideas
Get the Micro-Saas concept, build your own
Solid growth foundations, better tools, more achieved
Get Stimpack
Micro SaaS, otherwise known as Micro Software as a Service is a variant of the general concept of Saas. Not only has it reshaped our digital economy, but it also helped democratize entrepreneurship and unlock multiple opportunities for innovation.
"Saas" is neither a product nor an industry. We believe the true nature of Saas is its ability to deliver software, acting as a distribution format.
Micro-Saas apps are just a minimalistic approach to Saas platforms, where one would focus on a main core feature and address a vertical market. With a focus on filling niche market gaps, these Micro-Saas applications are tailored to specific use cases. The key is identifying a specific problem and developing software that solves this in an efficient and user-friendly way.
We have prepared a list of ready-to-use Micro-Saas ideas for your inspiration.
Ready to explore them?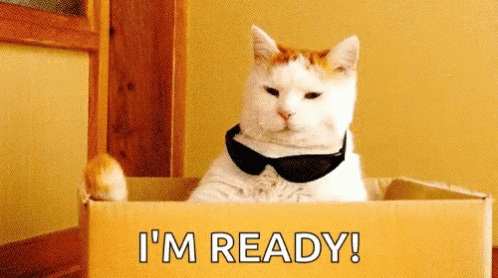 Ready-to-use Micro-Saas ideas
First of all, our ideas need to be practical, in the sense you can actually implement them with no major blocking constraint. These ideas:
Have to be feasible under low-budget constraints.
Have to be executable in a couple of weeks, either using code, low-code, or no-code solutions. Choose your build stack wisely, depending on your skill set.
Have to tackle a simple market need: our philosophy is to build one tool for one need. Your micro-saas should focus on a single core feature, aka: "killer feature".
Should solve a real-world problem: The very essence of Micro-Saas solutions lies in their ability to make life easier and more efficient.
Should be pre-validated, so you don't have to worry too much about demand or market size. However, competition levels may be high depending on the idea.
And now, without any further delay, here's our list.
Practical Micro Saas ideas
We decided to classify this Micro-Saas list into business categories:
| Category | Idea | Core feature |
| --- | --- | --- |
| Marketing Automation | Smart Scheduling | Automatic scheduling under constraints. |
| Marketing Automation | Social Media Analytics | Post Performance tracking. |
| Marketing Automation | Content Creation Software | Relevant generated content. |
| Technology | AI Companion Tools | Low-effort assistant. |
| Technology | Web3 Tools | AI-powered NFT generator and minter. |
| Technology | Developer Tools | Coding assistants. |
| Content Quality | Trusted Content Centre | Framework to assess the quality of content. |
| Content Quality | Content Curation | Smart content filter. |
| Work-tech Tools for Tomorrow | Tools for Solopreneurs | Our own platform: Stimpack.io |
| Work-tech Tools for Tomorrow | Freelancer Tools | Tailored brands for freelancers. |
| Work-tech Tools for Tomorrow | CRM for small businesses | Focus on cash flow and early feedback. |
We try here to cover most of the aspects a business has to handle in order to operate efficiently.
Indeed, businesses struggle with a lot of aspects: from the necessity to be data-driven using analytics, and the need to be present on social media, to their scheduling issues. Besides, creating quality content is really time-consuming: investing in the right tools can prove to be highly valuable.
Micro-Saas apps focus on a problem and tend to automate and systematize the solution. Whether the issue you're tackling is to improve the quality of content online, better come up with a holistic solution: either by providing curation systems, educational tutorials, eventually practice tests and learning materials. You then just have to build a prototype for it, market it, measure its traction and launch it.
---
📢 Did you know that Micro-Saas apps are getting strong traction lately. Stimpack is the product growth platform you need: not only is it affordable, but it'll help you get build your own Micro-Saas and market it in no time.🤩
🚀
Stimpack
helps you gain early traction on various social channels, boosts your product analytics, and creates your landing pages in no time. It's the best way to build startup-grade foundations and seamlessly launch products in just a matter of weeks.
Let's now delve into a case study:
Case study sample: Work-tech tools for tomorrow
We chose to focus on "Work-tech tools for tomorrow" because we feel many early founders need such tailored automated solutions that can help them gain early traction and velocity to ship and launch products faster.
Examples of such applications could be:
Tools for Solopreneurs: They actually blend multiple roles seamlessly and streamline tasks such as content creation, marketing, SEO, product building, and customer service. How can a single individual perform such diverse tasks all at once?
Freelancer tools: Imagine a portal connecting businesses with freelancers (or freelancers themselves) in various domains based on relevant skills, experience, and availability. Freelancers definitely struggle with a lot of issues, amongst them payment delays, insurance, and revenue predictability.
CRM for Small Businesses: It could be a simplified customer relationship management tool tailored for small enterprises to maintain relationships with customers and drive sales. Such tools should focus on cash flow and early feedback which are what SMBs generally struggle with.
---
Remember, while these ideas present a great starting point, it's crucial to conduct competitor analysis, market research and identify your unique selling proposition (USP) to ensure the success of your Micro SaaS business.
That's all for today folks, stay tuned. 🤗
Curious about Stimpack for early-stage startups and solopreneurs?

Stimpack is your next-generation early-stage product growth platform.
Our all-in-one product will help you create digital products, gain early traction, find your first early adopters and future customers; and launch products faster than ever.